Now offering Website Redesign for customers using the Wisdom Restaurant Delivery System!
Upgrade your site from this:

TO THIS!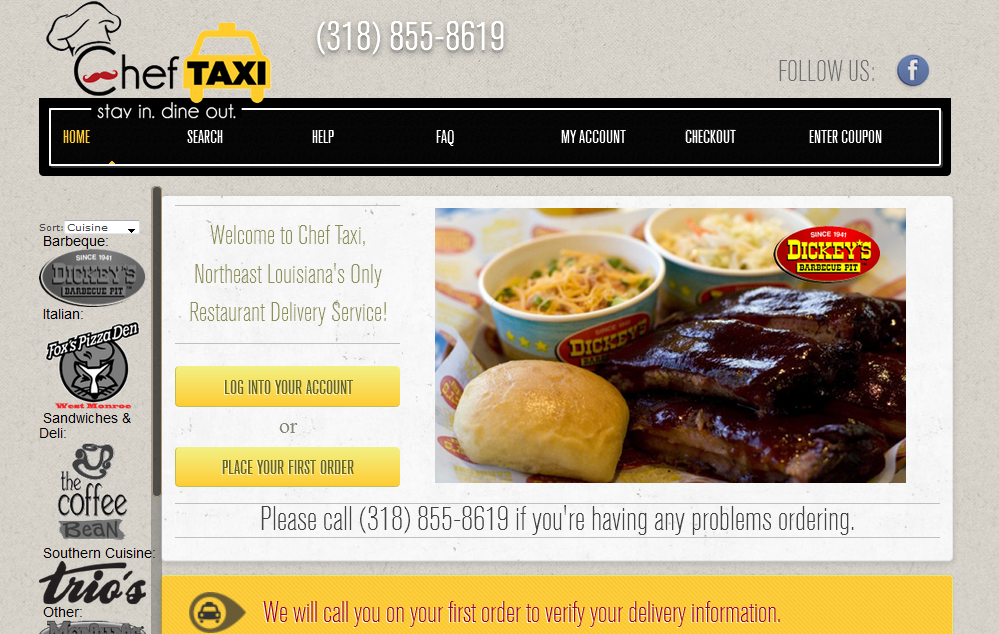 Make the Online Impact You're Aiming for
Like so many things, websites eventually become dated. What was once cutting edge only a short time ago can look stale today making your website look untended. A professional website redesign will make your site and your company look more "alive" and increase its appeal to customers.
Our developers and design team at YourPageNow.com are experienced in customizing sites using the Wisdom  restaurant delivery software from Data Dreamers.  Small changes like adding a slider at the top that shows customers some of the delicious menu items offered is often enough to convert a sale that is on the fence about making an order.
In addition to giving your site a new look, our experienced team can answer any questions you have about how the Wisdom platform runs and make changes that will improve your service's functionality.
Address Other Issues
We can also address other issues in order to help your business perform better for you and your customers such as:
Do customers ask for the same information over and over again, adding an additional informational step — and time — to the initial impulse to buy and any actual purchase?
Are you offering new products or services and would like those showcased?
Does your website lack effective graphical illustrations of your restaurants and menu items?
Keep Customer Interest with Website Redesign
Refocusing your marketing message or adding fresh material and products can bring new interest from existing or new customers and revitalize sales. If your marketing message isn't getting through, then it may be time to address the underlying reasons — and what you can do about them.
Redesigning or updating your website will allow you to add new information, products and services, and allow you to keep stride with trends in the Web marketplace.
Get a Professional Website Analysis
We can help you capitalize on your online marketing efforts and your initial investment in your website by conducting a thorough written analysis of your existing website. After consultation with you, we can update or wholly revise your existing website, keeping those elements you desire to retain.
Free Redesign Analysis